K P's..Nuts About Dance!
Ever dream of being a dancer when you were little? Looking for a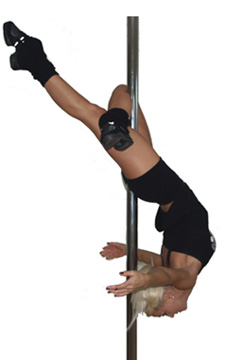 challenge? Or maybe you just fancy a different kind of workout to your normal gym regime or aerobic class…
At K P's we are Nuts about Dance and offer a wide variety of dance styles for all ages from Ballet to Pole Fitness! (see Class list). It doesn't matter if you are 4 or 104, professional, amateur or have never stepped foot in a dance class before, at K P's there's a class for you!
About our classes...
All our dance classes are fun and friendly, great for building strength, muscle tone and improving your fitness level. We focus on technique and improving on your weakest areas.
Dance classes are a fantastic way to get into or keep in shape while allowing you to have fun in a friendly and supportive environment. Some of our Classes and courses are uniquely liberating in terms of confidence and self esteem.
Warming up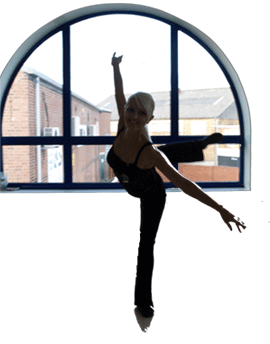 All our classes consist of a warm up at the beginning of class and a cool down/stretch at the end. This is to ensure all your muscles are fully warmed up and stretched to minimise any pulling or aching muscles! The middle section is a combination of technique and learning; then building on routines!
We are professional at all times and work hard to achieve your goals. Whether that's a good work out or training for auditions and competitions; but we also like to see you having fun and enjoying yourselves. Laughter is always welcome at K P's!!
Massive range of courses from professional dance instructors -
At K P's..Nuts about Dance we make it fun and easy with clear concise instructions. We try to keep it light hearted and amusing and fun wherever possible. We offer a full range of styles including: See list? All classes are pay as you go except Pole Fitness and Burlesque (these classes must be booked and a holding deposit paid)
Learn Something New - If you are new to dancing, or have been dancing for 30 Years, We'll find something new for you!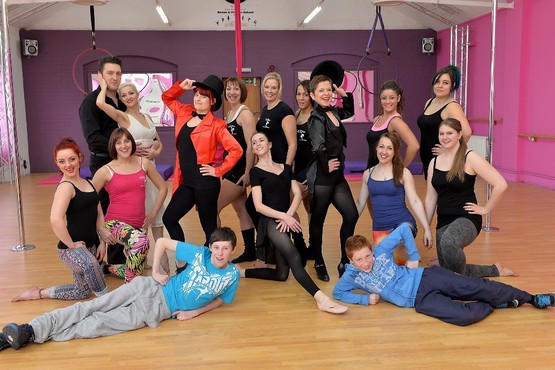 It doesn't matter if you are a very beginner or if you are a professional dancer, K P's has the experience to add that extra dimension to your dancing with technique and style. We will teach you to a very high standard and in each lesson we will work on, and improve, your weaknesses and polish your strengths.
Maybe you started dancing just for fun, to keep in shape or because it was your childhood dream? We will make sure you are learning at a level that suits you and keep it fun.
Maybe you are a professional dancer training for a show, competition or forth-coming audition? We can give you extra tuition, concentrating on the task at hand or Choreograph a piece for you and give you helpful audition and performance tips!